Guildford Village Dental
Cosmetic Dentist in Guildford, Surrey
Dental Services
Cosmetic Dentistry Near You
Your cosmetic dentist Guildford knows that everyone deserves to feel confident in their smile. However, many factors can lead to someone not feeling comfortable with their teeth. At Guildford Village Dental, we offer various cosmetic treatments that can subtly or dramatically improve the look of your smile. Talk to our dentists to learn more.
Cosmetic Dentist Guildford Offers Hollywood Smile Treatments
The Hollywood Smile treatment offers dramatic results to create beautiful smiles. A complete set of veneers in the front of your mouth create a perfectly shaped, evenly white set of teeth to enhance your smile while keeping your natural set. If you are dreaming of perfectly even teeth, you may want to consider the Hollywood Smile treatment. Ask your cosmetic dentist Guildford for more information.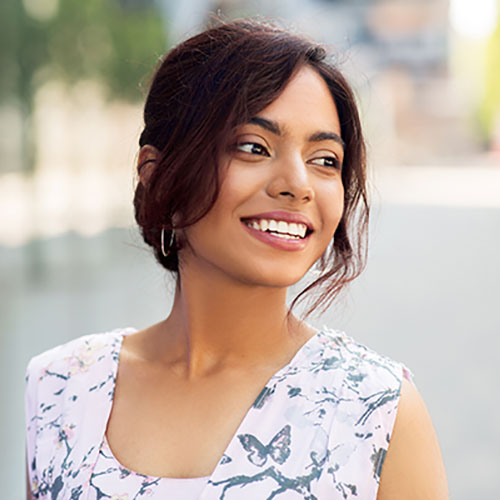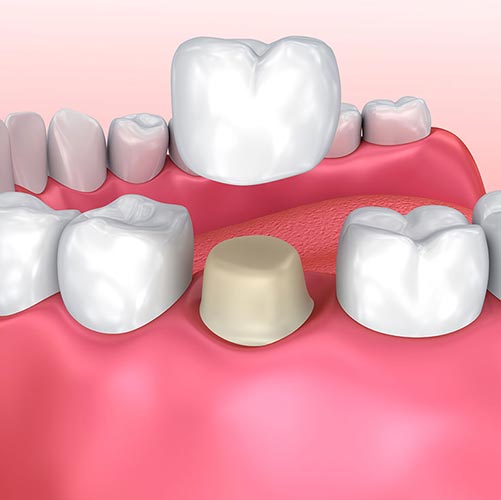 A dental crown is a versatile cosmetic treatment that works on any tooth in your mouth. Crowns offer a natural feel and bite, so you can continue biting and chewing as normal. Our dentists typically recommend a crown to strengthen a broken tooth or protect your natural tooth after a root canal. With proper care, a dental crown can last many years.
Professional teeth whitening may be the solution if you wish your teeth were whiter and brighter. Our dental-grade whitening treatment is gentle on your mouth and effective on light to moderate stains and yellowing. Talk to our dental hygienists or dentists about improving the appearance of your smile and teeth.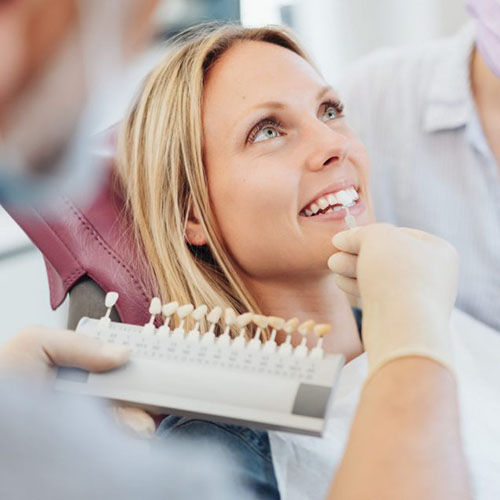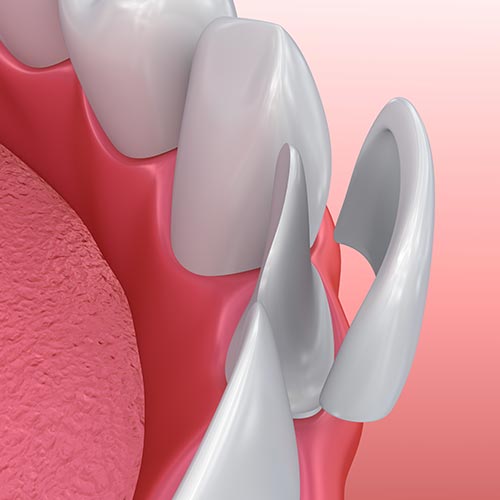 A veneer is a great option for improving the appearance and function of visible teeth in your mouth. For teeth that are severely discoloured, chipped, or misshapen, a veneer is an excellent cosmetic option to correct any or all of those problems. Veneers are applied to the front of the tooth, offering a natural look and feel while preserving the natural tooth behind it.
Lumineers are a brand of veneer that is lighter, thinner, and easier to apply. This cosmetic treatment improves the colour and shape of teeth, especially the front set that is visible every time you open your mouth to smile or speak. If you're thinking of enhancing the look of your smile or have considered veneers, ask your cosmetic dentist Guildford whether Lumineers are right for you.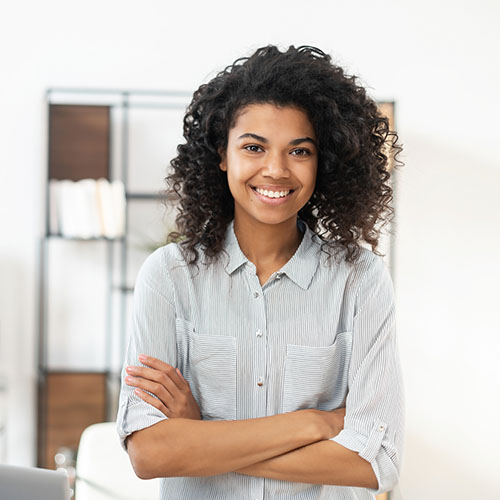 New Patients Welcome
Take Care Of Your Oral Health & Book Your Dental Hygiene Appointment Today