Guildford Village Dental
Restorative Dentistry in Guildford, Surrey
Dental Services
Restorative Dentistry Near You
Teeth are essential to our everyday health, which is why it is crucial to consult with your Surrey dentist in order to repair and restore them as needed. Restorative dentistry offers a range of treatments and solutions for damaged or decaying teeth. Our dentists perform a range of treatments, from dental fillings to implants, to help you live your best life possible, at our conveniently located dental clinic.
Dental Bonding at your Surrey Dentist
Dental bonding is a strong solution to restore your tooth's natural shape for chips, cracks, or cavities in teeth that are too large for fillings but not serious enough for a root canal. This method is affordable and less invasive than other options. While dental bonding is less durable than a dental crown, it is an excellent solution for some repairs.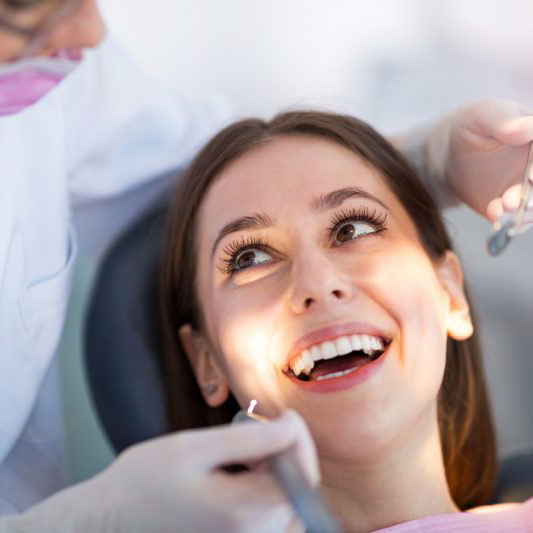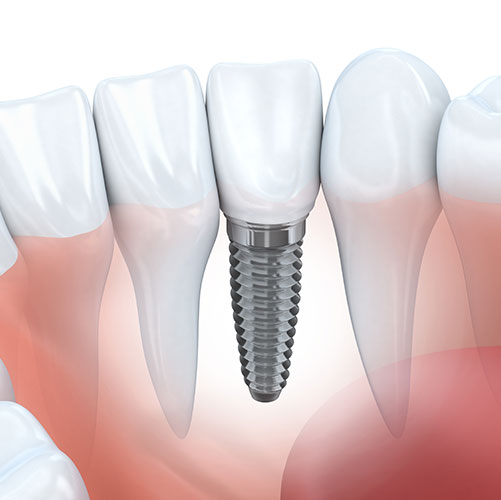 Dental implants are permanent replacement solutions for teeth that are suffering severe decay or require extraction for other reasons. With dental implants, your teeth can function as usual, with comfort and ease while chewing, biting, and talking. If you are scheduled for teeth extraction, your Surrey dentist here at Guildford Village Dental will discuss the option of dental implants with you.
When you need to replace a complete set of replacement teeth, All-on-4 dental implants are a permanent, comfortable option. Only four implants are required to hold an entire arch in place. Whether you're looking for dentures or a bridge as tooth restoration, All-on-4 may be the best solution to install sturdy, permanent teeth that allow you to live life normally.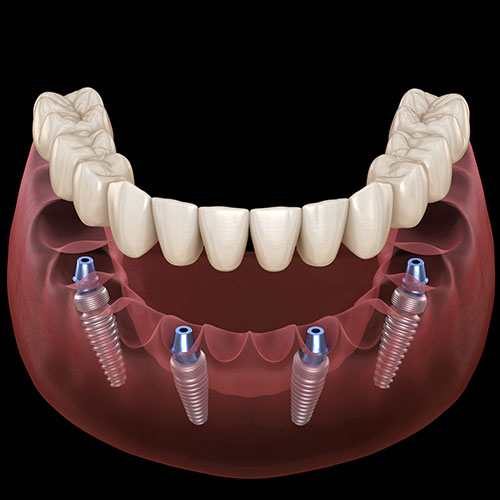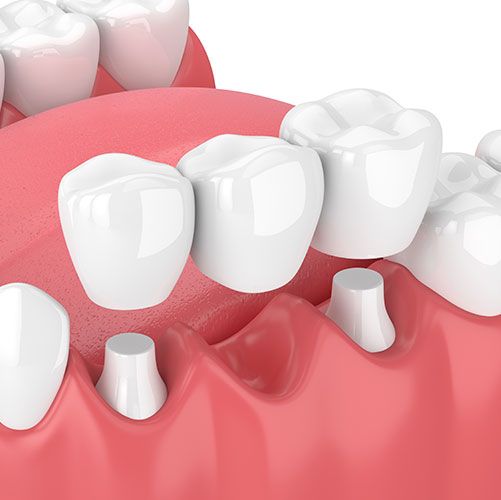 A dental bridge is an option to replace one or more teeth in the mouth by bridging the gap. An artificial tooth is held in place by using the surrounding teeth as anchors, often secured into place with a dental crown. Dental bridges are permanent solutions that offer comfort and functionality.
Your Surrey dentist here at Guildford Village Dental uses dental fillings to fill the hole left behind from tooth decay, also known as cavities. Once the decay is removed, the space remaining is filled in with strong dental materials to restore the tooth to its natural size, shape, and function. Fillings can be made with amalgam (silver-coloured material) or composite (white material).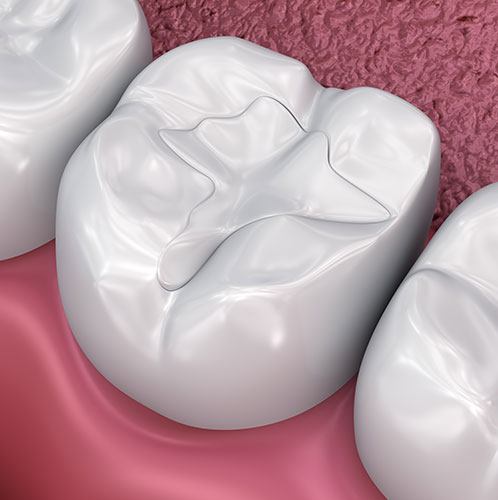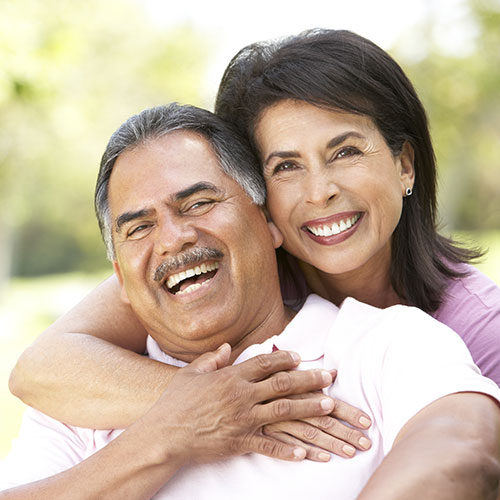 Dentures at your Surrey Dentist
Dentures are a great option when you need artificial teeth to maintain your ability to chew, bite, and speak. Many improvements have been made to dentures over the years for better comfort and function. Every set of dentures is fitted for your unique mouth shape and is designed to look like natural teeth. If you are curious about how dentures work, ask our dentists about the process.
Inlays and onlays are long-lasting restorations for larger-sized cavities that are great alternatives to fillings and crowns. These restorations are made in a dental laboratory and custom-fitted for your mouth and unique bite. Not only do they restore function to your teeth, but they also protect your tooth from further damage and decay.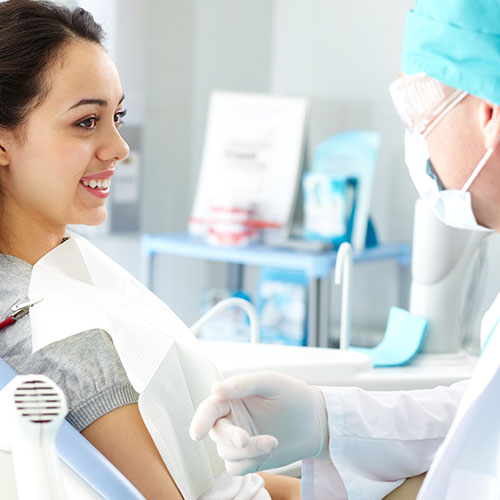 New Patients Welcome
Take Care Of Your Oral Health & Book Your Dental Hygiene Appointment Today